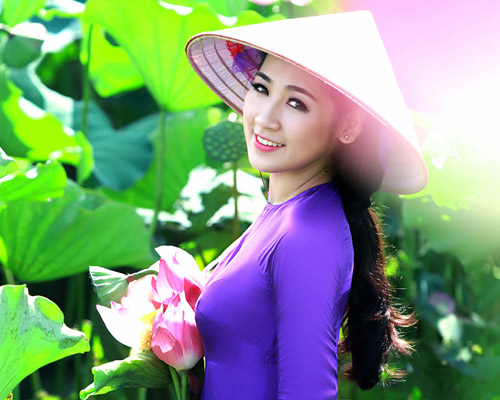 Many tourists coming to Hue city, the middle of Vietnam, often wonder what to buy for gifts and where to shop. Hue city gets a lot of products and many places to buy; these are suggestions for you to choose some local products which you can carry as gifts or souvenirs.
"Non Bai Tho" is the conical hat with the poems and pictures of Hue put inside the hat which can be seen against the light. The conical hats are used buy the ladies and girls in Hue city to protect from the sun and the rain. Now many people use the hats as special products for decorating their houses or restaurants.
You can find these at Dong Ba Market.
"Ao Dai Hue" – Hue long dress is a typical traditional dress which is used by the girls and ladies. You can get some nice photos of Hue girls wearing Ao Dai on the streets after finishing the school. What romantic and attractive ones! There are many kinds of Ao Dai available made for kids, girls and ladies; or if you have time, you can get some at tailor-made shops in Hue.
You can buy Ao Dai at Dong Ba Market; or for measure-made services, you can find many shops at Pham Ngu Lao Street, Ben Nghe Street or Mai Luc Loan Street.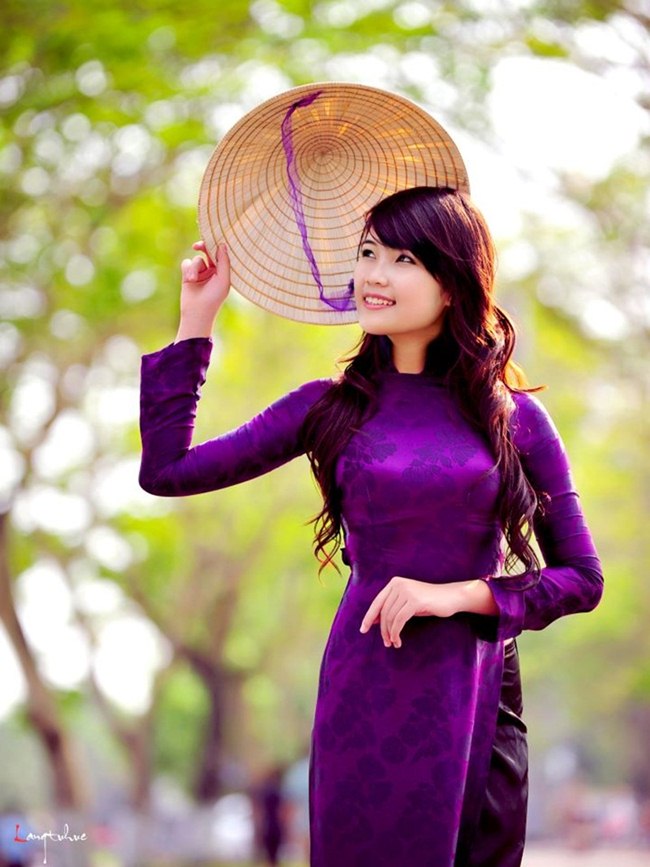 Art paintings are nice in Hue as well. Hue has a famous College of Art where there are many professional artists who got well-educated and famous: Đinh Cường, Nguyên Khai, Hồ Thành Đức, Dương Đình San, Nguyễn Đình Thuần…
Many attractive paintings can be find at art galleries at Tran Hung Dao street, Pham Ngu Lao street, Chu Van An street or Le Loi street.
Lotus Seeds in Hue are very good for health. Because Hue has a lot of lagoons and lakes, these are good conditions to plant the lotus. The lotus seeds can be cooked with rice (this is called "lotus rice") or with sugar to become lotus sweet soup. These dishes are good to help the people get better sleep and keep skin beautiful.
Lotus seeds are sold a lot at Dong Ba Market.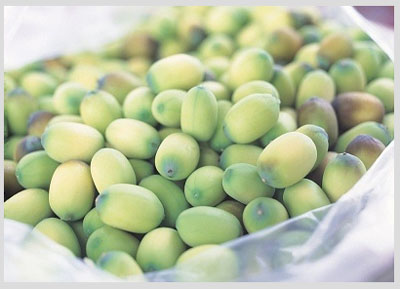 Bronze products are at The casting bronze village of Hue located at the south bank of the Perfume River, 2 km from the city center. Many talent workers at the village made a lot of famous bronze products: Great Bell at Thien Mu pagoda, the Royal bronze urns, the gates in the citadel, the nine dynasty canons or the nine dynasty urns at The Mieu. These are the well-known products in Hue as well as Vietnam.
Now travelers can find some places to cast bronze at the village or can choose some nice bronze statues for gifts.
---
Please share this with your friends! Thank you!