Banh Beo Hue – Seamed rice dumpling – is a special local food in the life of Hue people. No-one knows when "banh beo" was created, but it can be found many places in Hue city, Vietnam. With the local people, it is said:" eating is enjoying, but enjoying is not just eating". And, we see that clearly when we enjoy "Banh Beo".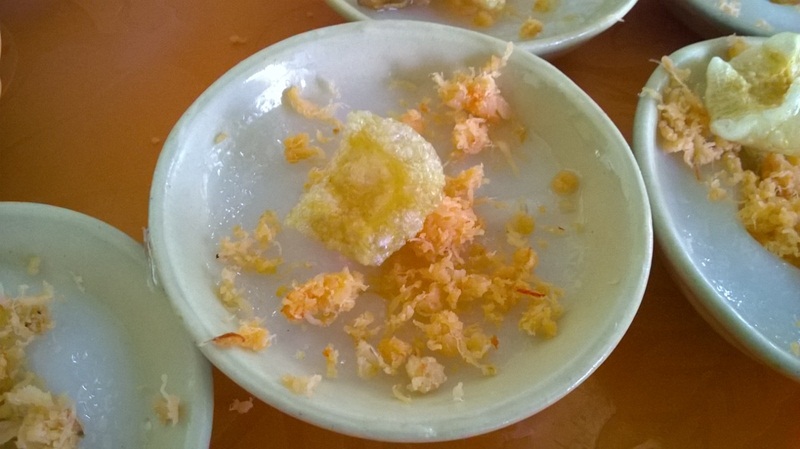 Ingredient to make it is just rice which is ground into fine flour, and mixed with water. We wait some minutes so that it can be soft; then we pour it into small disks, and steam them. When we it them, we will add some spices, shrimps which is ground and a little vegetable oil. Sauce of "banh beo" is cooked from fresh shrimps so it is both sugary and fatty.
If there is a chance to come to Hue, you will see that Banh Beo is an important part of the life of Hue People. About from 3 p.m to 5 p.m, many beautiful women carry small baskets on their shoulder to go to sell Banh Beo or Banh Loc through streets. Hue people really like to taste Banh Beo as the ordinary meals, which become their habit of of the daily life.
In Hue, there are now many streets selling Banh Beo Hue: around An Dinh palace, Ngu Binh street or Nguyen Binh Khiem street. Customers coming to tastes Banh Beo are not only local people but also tourists from other places. In fact, if someone has chance to come to Hue, Banh Beo will be the special local food which is a must-tasted food.
---
If you find this is useful, please share it with your friends!